The Mentoring Workshop
For Early Career Women* Faculty in Philosophy
---
The Mentoring Workshop is an initiative of the Women in Philosophy Task Force, an umbrella group that works to coordinate initiatives and intensify efforts to advance women in philosophy. "Our aim," writes WPHTF, "is to empower and facilitate through coordinated action. To learn more information on the WPHTF and their important work in academic and social issues, visit their website and their fantastic blog, "What is it like to be a woman in philosophy?"
The Mentoring Workshop conducted its inaugural workshop in 2011 following a model designed by women in the American Economics Association, which has proven remarkably successful.
There is mounting evidence that mentoring is important for success in academia. The Mentoring Workshop aims to build long-term mentoring relationships between eminent senior and junior women and non-binary people in the field of philosophy.
*While we retain the historic title for this workshop, the directors would like to emphasize it is intended for and inclusive of all women-identified and non-binary early-career post-PhD philosophers.
---
Support the 2023 Mentoring Workshop
The Marc Sanders Foundation is pledging a dollar-for-dollar match (up to $3000) for The Mentoring Workshop for the remainder of 2022. Contribute today!
To make a gift contribution in support of The Mentoring Workshop, please visit our Contribute Page by clicking the button, and under "Donation Preference," select "A Particular Program" then "The Mentoring Workshop" from the drop-down menu.
---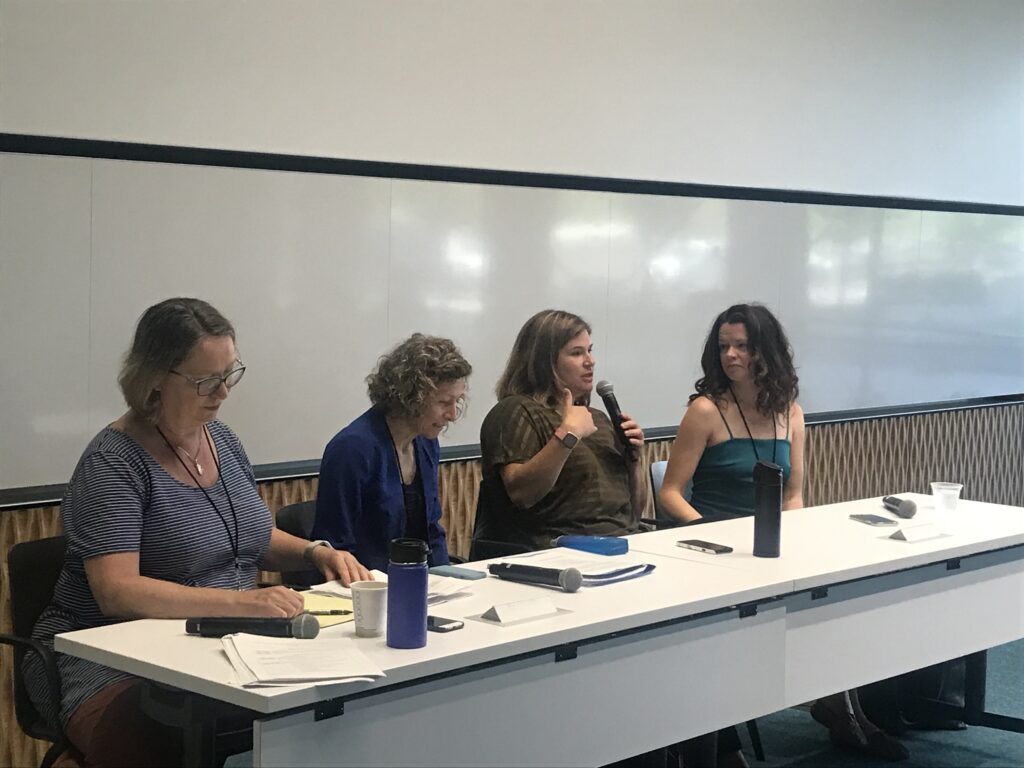 ---
The Mentoring Workshop is a project of the Women in Philosophy Task Force. It is currently funded by the Marc Sanders Foundation and has been funded in the past by grants from the American Philosophical Association and by the departments that have hosted each of the workshops, including the Department of Philosophy at University of Massachusetts Amherst, the Department of Philosophy at Boston University, the Department of Philosophy at the University of Kansas, and the Department of Philosophy at University of Utah.
We are very grateful to have funding for the 2023 Mentoring Workshop from the Dean of Humanities at University of California at Santa Cruz, the Dean of Fine Arts, Humanities, & Social Sciences at University of Massachusetts Lowell, the Department of Philosophy at York University, the Florence G. Kline Fund, and the University of Oakland.
Special thanks go to our local hosts for this meeting: the Department of Philosophy at the University of Missouri and Professor Claire Horisk.