Report: Media Fellows – Podcasting
March 11-13, 2022
The inaugural class of the Marc Sanders Foundation Media Fellows met in Washington D.C. for three full days, March 11-13, for a podcasting workshop. The workshop was run by Barry Lam, host and executive producer of Hi-Phi Nation; Alix Spiegel, founding and current senior producer of This American Life and founder and inaugural host of Invisibilia at NPR; and Alison MacAdam, 15-year producer for NPR's All Things Considered and former NPR training director, currently a freelance editor for both public and private podcasting series.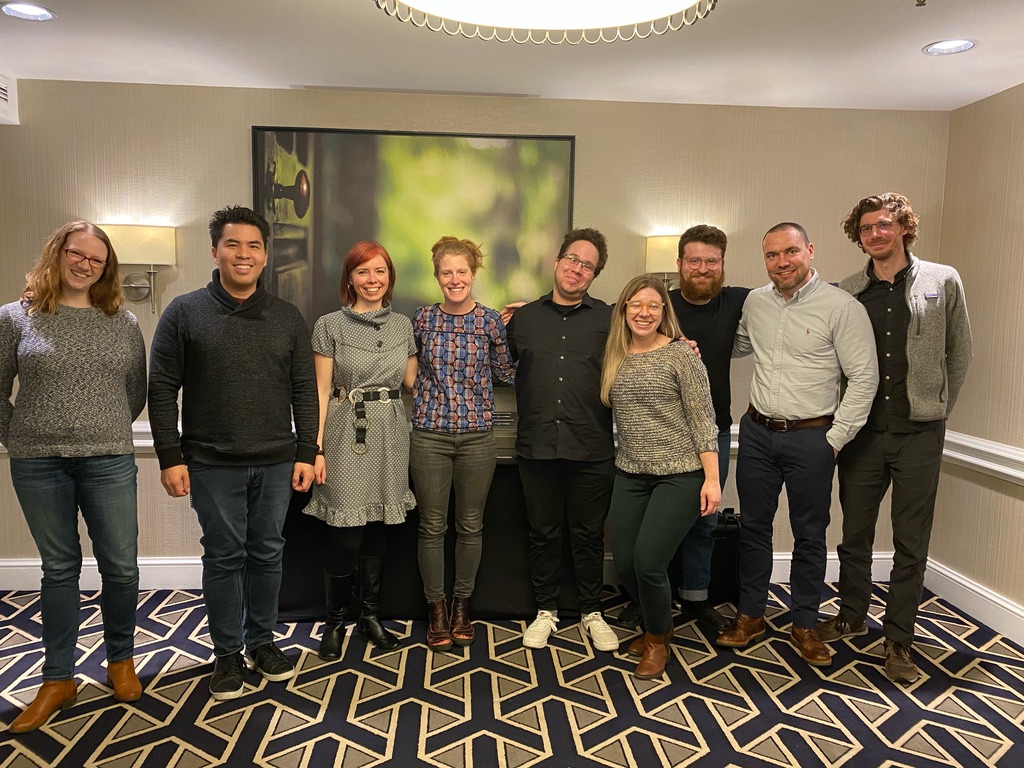 The inaugural class of MSF Media Fellows spent the weekend learning about various facets of writing and speaking to both peers and non-peers in audio form. They examined the genre of the "explainer" piece on podcasts and radio series, comparing it to the ways academics talk to reporters. These exercises illustrated the difference between a well-written, well-reported segment about an academic matter and simply talking about the matter as a professor might. They investigated narrative structure and sound design to create an emotional tone and a sense of temporal movement absent from most academic presentations. They also explored the basics of audio editing in digital audio workstations and the process of creating and introducing characters to stories to make podcasts more than just about ideas.
Alix Spiegel joined the group to talk about the creation of Invisibilia while she was a science and psychology reporter at NPR for ten years. Spiegel explained the process of seeking out and reporting a story—reading/hearing pitches, conducting pre-interviews, developing imaginary story outlines, and deciding on the kinds of arcs that do or don't work. Throughout the day, she heard pitches from all of the fellows, gave feedback, took notes, and invited everyone to send her pitches at This American Life.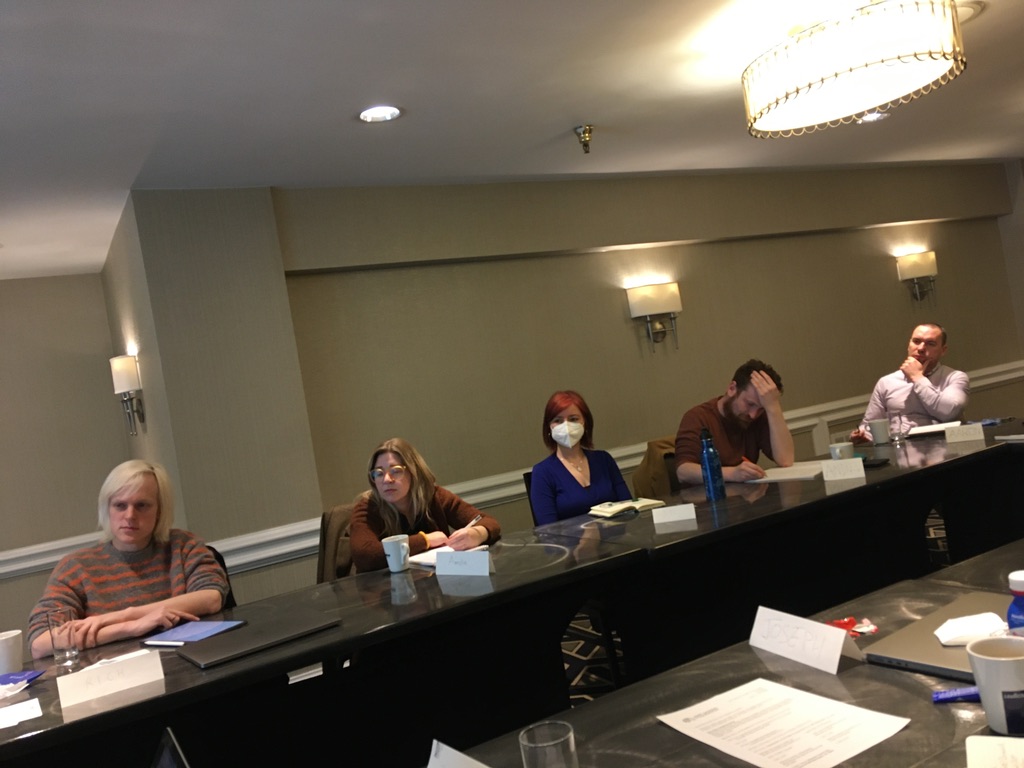 Alison MacAdam shared a variety of openings that many types of podcasts have (i.e. interview, panel discussion, limited documentary series, etc.). The first two minutes of a podcast, she emphasized, determines whether someone will stick with the remainder of the episode, and subsequently the remainder of that series. MacAdam walked the Fellows through the kind of information the first two minutes ought to contain, templates for podcast production, and the importance of defined roles for each co-host. MacAdam then led the group in a feedback exercise, listening to every fellow's audio submission and giving feedback on writing, presentation, and production value.
Joseph Fridman, who has extensive experience as a liaison between academics and the media industry, attended the workshop. He will be working with our fellows, helping them place their work into shows. All of the MSF Media Fellows left the workshop feeling inspired, having gleaned skills that make them well-prepared to shape and create podcast stories for a broad audience.
The Marc Sanders Media Fellows Program is generously co-sponsored by the Templeton Foundation.