News: The Mentoring Workshop: Application Now Open!
June 11-13, 2023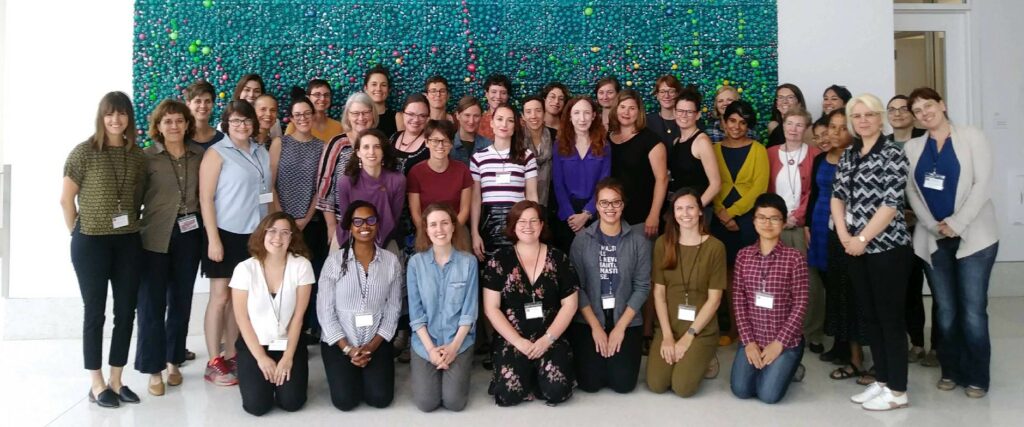 ---
We are delighted to let you know that the 6th Biennial Mentoring Workshop in Philosophy will be held June 11th-13th, 2023 (please note the new dates), at the University of Missouri in Columbia, Missouri. We are also thrilled to announce that our 2023 Keynote Speaker will be Yolonda Wilson, of St Louis University. The Mentoring Workshop is hosted and supported by the generosity of the Mark Sanders Foundation.
This workshop seeks to address the ongoing underrepresentation of women and non-binary people in professional philosophy by building long-term mentoring relationships among senior and junior colleagues of both groups. Each participant will be assigned an eminent scholar in their field of research, to serve as mentor.
Mentees will be assigned a networking group consisting of a mentor and four fellow mentees working in similar fields. Each mentor will provide written feedback on the workshop papers of each mentee and will participate in discussions at the workshop. Mentees will take responsibility for providing written feedback on the papers of their group members and will serve as discussion leader and first reader for one paper and second reader for another. In the long term, group members will actively monitor the progress of each other's careers, offering philosophical feedback and, in the case of the mentors, advice about professional development along the way. More information about the workshop, can be found on The Mentoring Workshop website.
At this point, we would like to encourage each of you to reach out to junior women and non-binary colleagues, to let them know about this extraordinary opportunity.
We would also like to invite securely employed and established scholars to consider supporting the important work of the Mentoring Workshop by making a donation. These funds will be directed towards our effort to lower costs for attendees as much as possible – a crucial consideration, given the precarity of many junior colleagues in these difficult times. You can contribute through the Marc Sanders foundation by selecting "A Particular Program" and then "The Mentoring Workshop" from the drop down menu here.

Any woman or non-binary person entering or holding a faculty position (pre-tenure, visiting, or contract) in Philosophy at a College or University or who is unaffiliated, within 10 years of completing their PhD, and continues to engage with professional philosophy can apply. We would especially like to encourage applications from members of groups underrepresented in Philosophy. Details of the application process can be found on our website. The deadline to apply is December 15, 2022.
Please don't hesitate to reach out to any of the four Co-Directors (emails listed below) should you have any questions regarding the workshop.
Sincerely,
Carol Hay (carol_hay@uml.edu)
Alice MacLachlan (amacla@yorku.ca)
Nico Orlandi (norlandi@ucsc.edu)
Susanne Sreedhar (sreedhar@bu.edu)

—
The Mentoring Workshop is a project of the Women in Philosophy Task Force. It is currently funded by the Marc Sanders Foundation and has been funded in the past by grants from the American Philosophical Association and by the departments that have hosted each of the workshops, including the Department of Philosophy at University of Massachusetts Amherst, the Department of Philosophy at Boston University, the Department of Philosophy at The University of Kansas, and the Department of Philosophy at University of Utah.
We are very grateful to have funding for the 2023 Mentoring Workshop from the Dean of Humanities at University of California at Santa Cruz, the Dean of Fine Arts, Humanities, & Social Sciences at University of Massachusetts Lowell, the Department of Philosophy at York University, and the Florence G. Kline Fund. Special thanks go to our local hosts for this meeting: the Department of Philosophy at The University of Missouri and Professor Claire Horisk.